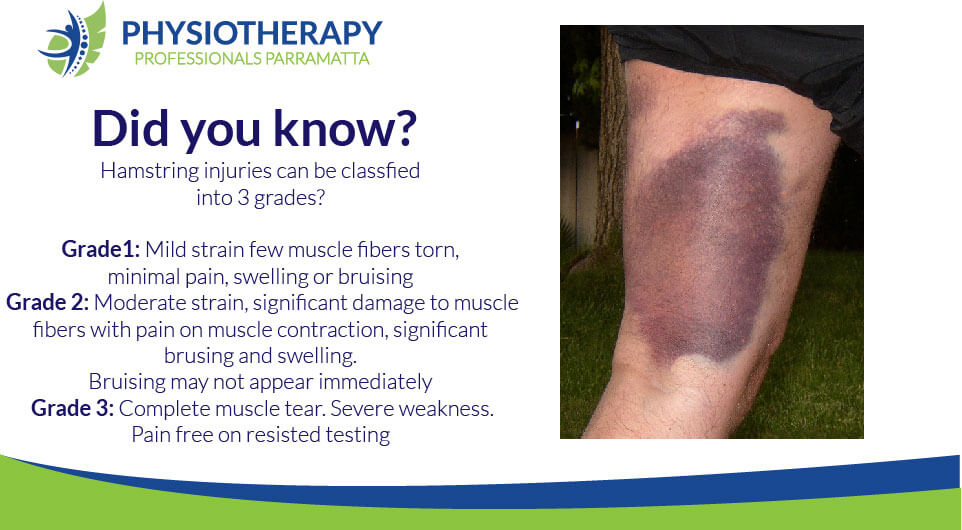 Hamstring strains: Pulled a hammy?
Pulled Hamstring?
Pulled hamstring? Hamstring strains are a common sports injury involving a tear in one or more of the hamstring muscles. Severity of the strain can range from mild to very severe – complete tear of the hamstring muscle.
Some causes of a hamstring strain:
Poor running mechanics
Tight muscles
Not warming up properly
Fatigue
Lower back issues
Physiotherapy can speed up recovery and get you back to pre injury levels sooner. Talk to Physiotherapy Professionals Parramatta and see how we can assist you.
Contact us today on 0479 080 800 to make a booking. Alternatively you can email us on 

[email protected]

 

Our Physiotherapists are Medicare, NDIS, DVA and Work Cover approved, specialising in injury management and rehabilitation to get you back to full function.